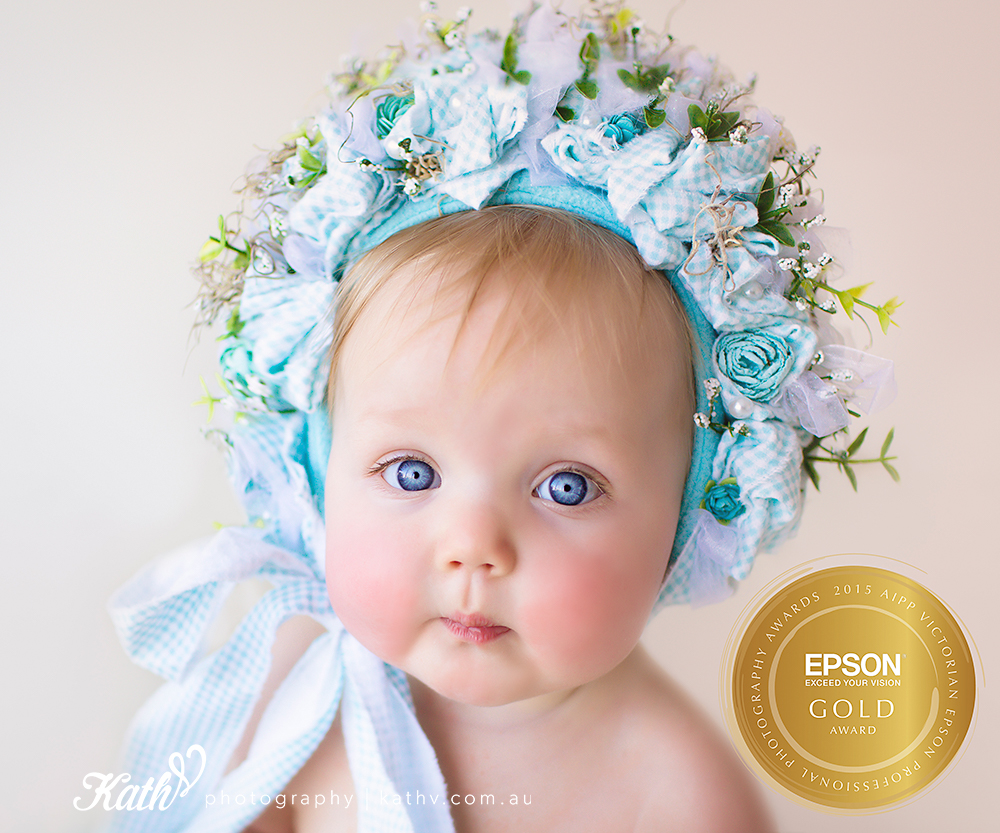 Life is made up of everyday special & beautiful moments. We never want to forget the smaller details we love and adore.
Kath Vergara of Kath V. Photography can help you remember these moments by capturing & creating gorgeous images of your little ones.
Her beautiful natural light photography studio is located in Sunbury, which is north-west of Melbourne. More about Kath V.
2016 Australian Institute of Professional Photography (AIPP) VIC FAMILY PHOTOGRAPHER OF THE YEAR
Kath V. is deeply humbled and honoured to have been awarded 2016 AIPP Victorian Family Photographer of the Year and 'finalist' 2016 AIPP Victorian Newborn Category.
For her, winning is great but being awarded this prestigious title with her 'everyday newborn and baby photography client work' is an amazing humbling achievement. The images Kath entered are the exact same images she provides her precious clients. Every single one of these award winning images are a true representation of her style, passion and everyday work.
This endorsement and validation of Kath's work by the industry body which is the Australian Institute of Professional Photography (AIPP), has been one one of the biggest highlights of her career.
BEHIND THE CAMERA
Kath V. is the vision behind Kath V. Photography and regarded as one of the World's most talented and progressive newborn and baby photographers. Kath's natural ability is complemented by an imaginative styling and design sense, which explores a fanciful and enchanting genre.
Over the past six years, Kath has continued to refine her distinct technique and draws inspiration from every baby starlet that graces the studio. Kath's relentless strive for perfection is consistently reflected in her ability to capture the perfect moment in a classical yet contemporary portraiture.
Kath is a highly sought after International Speaker and Teacher having taught and presented in 5 Continents and 20 countries.
Her workshops have been successfully run in:
Melbourne, Sydney, USA, Philippines, England, Netherlands, Germany, Belgium, Italy, Spain, Poland, Switzerland, France, Japan, Mexico, Brazil, Canada,Turkey and UAE.
Kath's proudest moment was presenting in front of 450+ Brazilian photographers in August 2017 in Sao Paulo Brazil.
Behind the scenes, Kath runs a profitable and growing business, which she rates equally important as the quality of her work. Her astute business knowledge, marketing and sales techniques have seen Kath V. Photography as one of the World's most successful newborn and baby photographer, mentor, teacher and speaker.
For more information on Kath V's COLOUR & STYLE WITH CONFIDENCE NEWBORN + SITTER WORKSHOP click here.